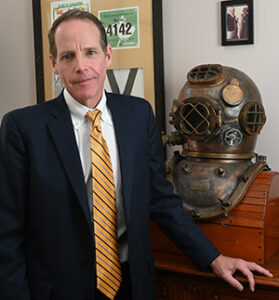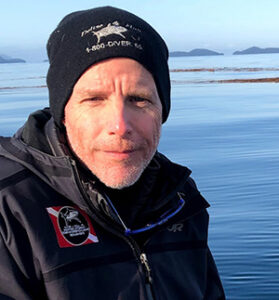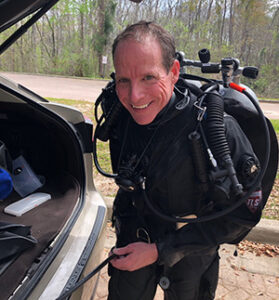 Attorney, Alton J. Hall, Jr.
Alton J. Hall, Jr. is a native of Natchez, Mississippi who resides on a small farm in Covington, Louisiana and oversees the firm's Covington office.
Mr. Hall earned his Bachelor of Science from Mississippi State University where he was a President's Scholar majoring in Agricultural Economics. He earned a Juris Doctor from Tulane University School of Law including study at Cambridge England, graduating magna cum laude, was a member of the Order of the Coif, Moot Court, National Trial Team, and was the recipient of the Dean's Honor Medal and American Jurisprudence awards of excellence in admiralty, trial advocacy and federal procedure.
Over 30 Years of Experience
Biography
Mr. Hall's background includes work as a dive store owner, scuba instructor, deckhand and Divemaster on dive and fishing vessels. He also spent several years on the United States Senate staff, leaving Washington, D.C. to direct a party candidate's presidential campaign in the southern states. During law school Mr. Hall was employed by the Orleans Parish District Attorney's Office. Upon graduation he accepted a position as an associate at Phelps Dunbar handling admiralty and maritime litigation. Thereafter, Mr. Hall assumed a full-time faculty position with Tulane School of Law as one of two directors of Tulane's Criminal Clinic where he taught classes in criminal advocacy and handled the in-court representation of indigent defendants. In this position Mr. Hall handled hundreds of criminal cases from arraignment through trial as well as appellate work in matters ranging in diversity from simple assault to murder. He continues to litigate major criminal cases in both state and federal courts.
Mr. Hall joined Delise & Hall in 1994. His practice focuses on admiralty and maritime matters involving recreational, public safety, technical and commercial divers. In addition, Mr. Hall is experienced with treasure/salvage law, charter party and ship collision, allision, United States Coast Guard administrative actions and personal injury litigation. Mr. Hall's diving and general maritime related practice is nationwide and in addition to general bar memberships in Louisiana, Texas and the Mississippi federal bar he has been admitted pro hac vice nationwide at both the state and federal level. He is admitted before the United States Supreme Court, the Federal Fifth Circuit Court of Appeals and the Federal Maritime Commission as well as numerous Federal and State Courts. Mr. Hall provides expert services in diving, vessel operations and maritime litigation. Mr. Hall holds Martindale-Hubbell's highest (AV) rating for ethics and legal skill.
Awards
2023 Martindale Hubbell AV Preeminent Attorney
2023 America's Top 100 Criminal Defense Attorney
2023 Louisiana Super Lawyers
2022 Louisiana Super Lawyers
2021 Louisiana Super Lawyers
The American Registry's America's Most Honored Lawyers 2021
Top Attorneys in Louisiana 2021
America's Top 100 Personal Injury Attorneys 2021
Lawyers of Distinction 2022
Lawyers of Distinction 2021
2018 Elite Lawyer of the South
America's Top 100 Criminal Defense Attorneys 2022
Mr. Hall was recognized on the New Orleans Magazine list of "New Orleans Top Lawyers" for Admiralty and Maritime Law.
In addition, Mr. Hall has been repeatedly peer selected and rated in Louisiana Legal Leaders Top Rated Lawyers, Top Lawyers for Admiralty and Maritime, Top Lawyers in New Orleans, Who's Who, Super Lawyers, Top Lawyers in Louisiana, America's Most Honored professionals – Top 1%, profiled by the National Law Journal and other local, state, national and international recognitions.
Specialties
Mr. Hall is an active diver having received his initial scuba certification in 1980 and has been a PADI open water Scuba instructor since 1984, with a Master Scuba Diver Trainer rating having provided instruction on every certification level of personal recreational diving including numerous specialties. He is a certified NACD cavern diving instructor, a cave diver through NACD, GUE, NSS-CDS, PSAI and a recipient of the Wakulla award. Mr. Hall holds additional technical diving and other certifications through IANTD, TDI, CMAS, GUE and other related organizations and agencies. He is well versed in commercial diving and has vast and current experience with rebreather diving and operations, mixed-gas diving, deep diving, sidemount diving, drysuit, public safety, rescue, cave exploration and wreck penetration. Several of his legal cases have resulted in changes to the recreational diving standards and procedures.
Mr. Hall holds a USCG 100 Ton Masters license as well as dive medic and various first responder and first aid certifications. He is an FAA licensed pilot, multiple Ironman triathlete, mountaineer having climbed numerous peaks in excess of 14,000' in the United States, Europe and Central America, and avid hunter worldwide. He breeds Mountain Cur dogs for search and rescue and is a beekeeper and koi aficionado. Mr. Hall is the author of numerous published diving legal manuals and continuing legal education articles as well as diving, mountain climbing and hunting adventure stories.
Contact
Mr. Hall can be reached at ahall@dahlaw.com or at our Covington office at (985) 249-5915.